Detox It – Probiotics & Daily Cleanse Supplement
Do you feel heavy, sluggish, or bloated? Are you looking for a product that supports healthy digestion and a healthy gut? Look no further than Detox It! It's full of quality probiotics and digestive enzymes that remove toxins from your body and delivers you healthy bacteria to help make you feel lighter and at ease.
Detox It not only supports a healthy digestive tract but also promotes other great health benefits. You can't go wrong taking this amazing combination of ingredients!
Feel healthy, Feel lighter, Feel happy, Feel the difference with Detox it.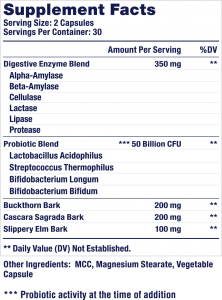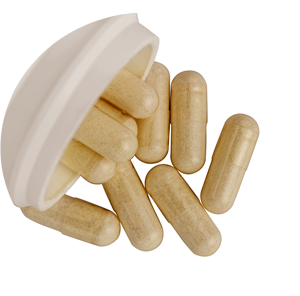 Why take Detox it?
1. If you are constantly bloated
2. Having trouble going to the bathroom
3. Trying to lose weight but nothing works
4. Starting a new diet
5. Uncomfortable feeling every day in your mid-section
How do you take it?
Take 2 capsules of Detox It every morning with water.
How does it work?
1. The shelf stable probiotics work on your body by delivering healthy bacteria to remove waste lying in your digestive tract.
2. Detox It ingredients Cascara Sagrada, Buckthorn and Slippery Elm help water enter the colon to support waste removal.
3. Removes toxins and waste in the colon to improve metabolism and weight loss.
4. Removes excess waste to promote water loss and subsides bloating to lose inches around your waist.
5. Digestive Enzyme Blend supports healthy food digestion.
Regular price is

$39.95

, but get it today for a limited time only at

$29.95

!

*These statements have not been evaluated by the Food and Drug Administration. This product is not intended to diagnose, treat, cure or prevent any disease.
*Individual results may vary.